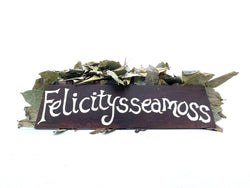 FELICITY'S AFRICAN SOURSOP LEAVES
Felicity's African soursop leaves are 100% organic and hand-picked from soursop trees near Nungwi Beach and sun-dried naturally.
Soursop tea is brewed by taking fresh or dried soursop leaves and boiling them in hot water. Typically, three to four young leaves are enough for one serving – otherwise, the tea can be too strong. After the leaves have been boiled, the tea should be left to steep for another 10 to 15 minutes, then served.
Non-GMO. No pesticides. No herbicides. From our family to yours.
(25 leaves per order)