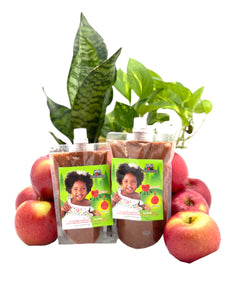 FELICITY'S CHERRY MOSS APPLESAUCE
***SEASONAL ITEM**
Felicity's Cherry Moss Applesauce is a unique blend of Fuji apples and dark sweet cherries fused with our elderberry sea moss. We add chia seeds, and our grannies secret touches to blend into a healthy tasty to-go treat.
Packed with minerals and protein this applesauce is sure to be a hit for kids…and adults too!