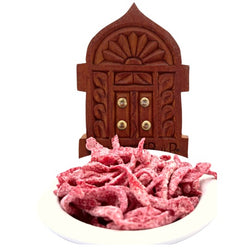 TANZANIAN ACHARI (SWEET DRIED MANGO)
Want a taste of Tanzania?  These sweet slices of African dried mango are a staple treat enjoyed in Africa.
Dried slices of mango naturally dried under sunlight then cooked with baobab powder, and cane sugar, known in Africa as Achari. Kids love these (and adults too!)Limited supplies.